Livocity Wellness from Liv Labs is dedicated to formulating products that address real needs for optimum wellness.
Livocity Wellness Products
Focused on helping YOU LIVE.LIFE.WELL!
Our products are designed to address the key pillars of good health and longevity.
Good health is a life long journey and Liv Labs is honored to join you on that journey!

Select Smartship and Save
?
A monthly discount subscription program where you will be charged and shipped products each month. Once you select this feature on any single product, you will receive the SmartShip price on ALL the products in your cart. You can change/cancel your SmartShip order at any time.
Learn More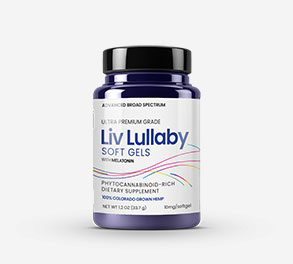 LIV LULLABY SOFTGELS
with Melatonin & Chamomile
$69.95